A Day in the Life of a Qualicare Franchise Partner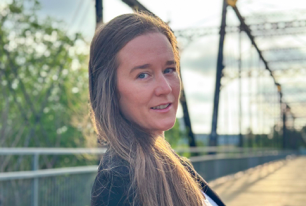 Qualicare's in-home health care and senior care franchise partners are a diverse group of professionals, from a wide variety of backgrounds. Some franchise partners are healthcare professionals and take part in the day-to-day caregiving of clients. Other franchise partners have business backgrounds or educational backgrounds and work to run the business end of the franchise while hiring nurses and caregivers to serve clients.
The role of a franchise partner is ever-changing, from the early days after launching the business, to having a seasoned career with Qualicare. In this new series "A Day in the Life of a Qualicare Franchise Partner" we'll chat with franchise partners from all walks of life, at different phases in their careers, to get a taste of what it means to dedicate your business to caring for people in their homes.
Heather McDonald opened the Qualicare New Braunfels branch in November 2022. After several months went by, we spoke with Heather about the early days of franchise ownership!
Heather, can you describe your day so far?
My morning started off with meeting a referral partner who does in-home therapy. I had been making Oreo balls and I gave one to her. She said to me "These look really professional!" My mom was a cake-baker, so I know how to make a lot of stuff. Since part of this job requires marketing, I'm currently making more Oreo balls to market to people for an upcoming event!
I don't have a full schedule of clients or a big staff to manage. But in the beginning, I think it's important to make a lot of connections. On National Women's Physician Day (Feb 3) I got muffins and took them to some of the women physicians in my community. When I dropped them off, most of the front desk people didn't know about the holiday. So, I felt like that was a step in the right direction. I'm trying to make a good impression and food gets right to your heart!
What's your day-to-day support system for running the franchise?
My husband is a big part of this. He transitioned from a job he loves as a physical therapy assistant to work at a rehab hospital. He gave up his passion to help us so that I can try to build this business. He's also helped me out with some of the paperwork and getting things I need. He's supportive in every way. But as far as hiring and doing assessments – I'm the one doing it all.
How does Qualicare's home office support your day-to-day needs?
Working with Qualicare has been great, I love it. I was unsure of how much support I would actually have when I first went into this, but I have a lot of support. Every time I have an issue with marketing, Sarah Squires is a tremendous support. And every week I have a meeting with Megan White. She's great, so helpful. It makes me feel like I need to be accountable and makes me feel like I'm putting a plan in place even though there is chaos!
I am very type-A and this has really challenged me to continue being type-A because I feel like there are so many irons in the fire. Having that one-on-one with Megan every week really helps me keep my life in order and to direct my time.
Also, every week Qualicare has Thursday franchise partner meetings, called QConnect. It really helps you learn more things about the business, it's like a brainstorming session. And Qualicare has boot camps where I learn new skills. Right now, I'm learning about how to create better Indeed posts for hiring people.
Can you share a helpful lesson you've learned?
I currently have 9 clients and have done many assessments. With one of the assessments, there was a gentleman who needed hospice. He thought he would be getting better, but because of my background – I've worked in that field and in physical therapy – I was able to help the client and his family understand that even if hospice comes in, they don't have to stay. I connected the family with a hospice company instead of Qualicare and I think that is part of living the 360 degrees of support.
My job is about going above and beyond, even if it's not going to benefit me in a financial way.
Because of this referral, I was also able to make a great connection with the hospice company - so that they know I am here to help people. So, I'm out marketing and making connections! I feel like I'm gaining trust in the community. I have a servant's heart and I always want to help.