Helping Patients & Families Navigate Care Needs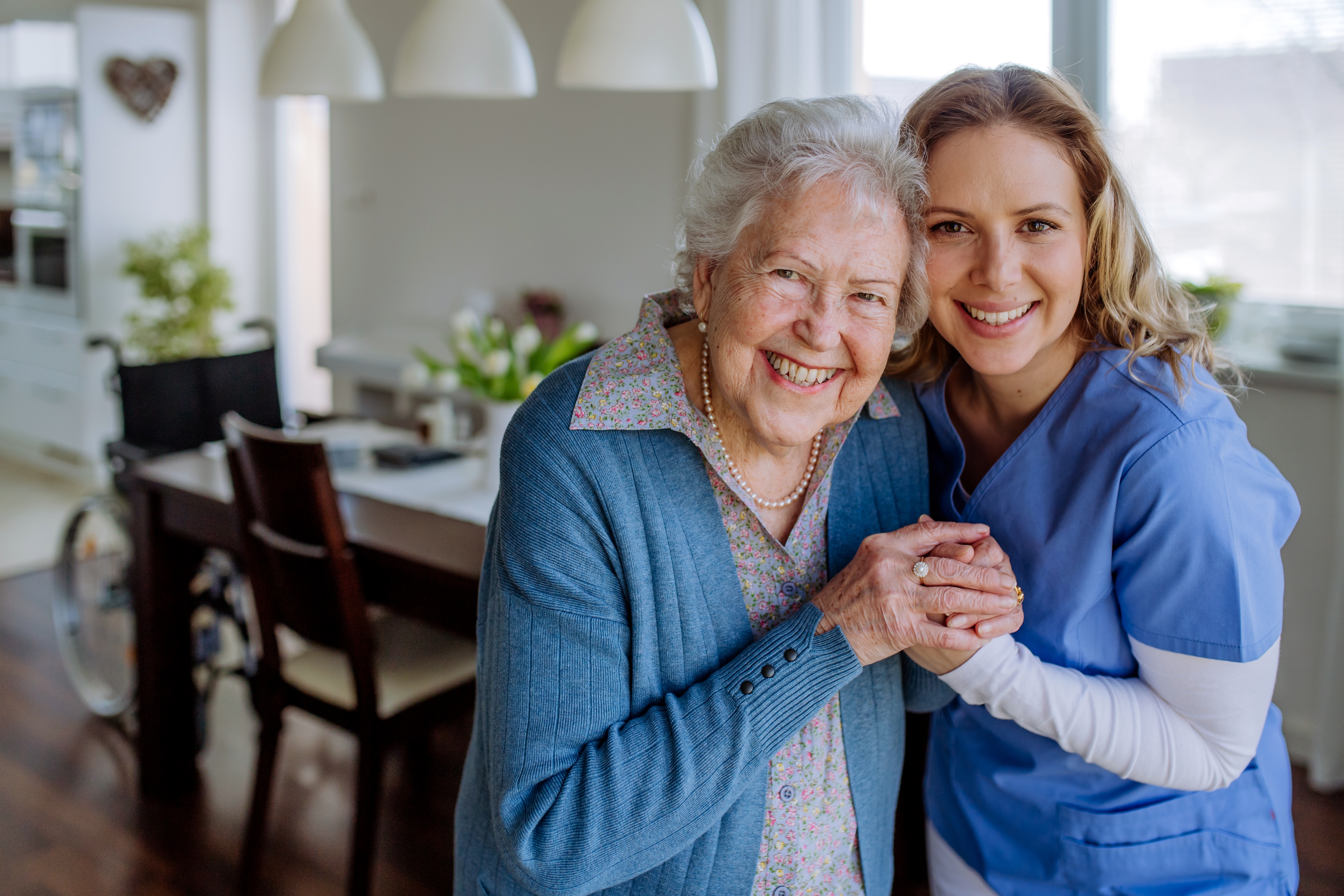 Jerry Tsia, owner of senior care franchise Qualicare Burlington, in Ontario, has been helping clients navigate their care needs for the past 9 years. Today, he shares the insights he's learned about taking care of patients in their homes, and helping their families navigate change.
What is the first step in helping a new patient and their family assess their in-home care needs?



Jerry Tsia: Just to listen. Show up for consultation, and let them talk! After that, clients want to know what we can do for them. It's important they know you are there to advocate for them. I demonstrate I am knowledgeable in the field and have connections to help provide solutions.
I say to them: "Tell me a little bit about yourself. What are your biggest concerns?"
When I'm talking to the children, they're the most concerned because they're not living with their parents who are in need. They'll say "mom almost fell," or "mom left the stove on."
These types of issues lead to us getting calls from the children. And we say "yes, these are the things we can handle. We can support mom to be independent in her own home."
What are common questions and concerns that clients have early on about in-home care providers in Ontario?
Jerry Tsia: There are a few very common concerns we hear. The number one concern is fall risk for seniors. When a senior falls, there is often a drastic health decline from there on.
Short-term memory is a big concern as well. We often hear that seniors are not taking their medication, and not able to live on their own because they don't have food in their fridge, their garbage isn't being taken out, etc.
How do you encourage a patient who needs extra care, but is hesitant, in determining they need in-home care?
Jerry Tsia: Usually I say "just give it a try." There's no contract, no commitment. I say try it for a few hours and let our nurse and our caregiver be with you. Then you can see for yourself. Usually when they have the first visit they find it very helpful. After that first visit, we can re-evaluate and see what we can change or add to the care.
We are currently in the process of launching a new service based upon a 1-hour visit. I believe there are many people in the area who can't afford or don't want 4 hours or more care at a time that is the minimum other companies offer. Many people will benefit from just an hour of service.
But for the current minimum hours of 2-3 per visit we offer, there are many things caregivers can do. After chores and caregiving gets done, we can accompany people in activities like taking a walk, playing a game, etc.
Tell us about a time when you learned an important lesson while navigating care needs with a new patient.
Jerry Tsia: First, is to stay on top of things. A patient's health situations can change anytime, so it's important to keep an eye on what's happening. After 6 months we always send our nurses back to evaluate how a patient is doing. It's important to have great coordination between caregivers and nurses.
Second, it's important to stay in control of the situation, and not let the patient or their family start taking over. Sometimes there is a conflict, and you need to remain the care coordinator. You will be at the mercy of the family if you lose control of the situation, and it will be a drain on your time.
What is your advice to prospective franchise partners, about helping clients navigate their care needs?
Jerry Tsia: In general, I would say you need to know what is available in their area from the government-funded services. Some families can get free services from the government and don't always need Qualicare. I always ask them, "have you considered this government service?" I provide them with the phone number to call.
Some tell me that they've tried, and it's been inconsistent, or unreliable. So, I ask them about their situation, and say that we can come in and do an assessment. Even with the people who go to the government services, I tell them that if that's not enough for them, they can always come back to Qualicare. It's just important to have all the right resources at hand to help clients find the best care.