We're growing! Introducing Qualicare New Braunfels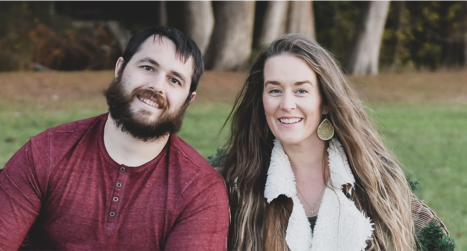 Heather McDonald launched Qualicare, New Braunfels, in November 2022. After a year's worth of research, and countless companies considered, Heather decided on Qualicare. Heather cites the company's caring representatives, her professional background as a physical therapist, and shared values, as to why Qualicare is a great fit!
Learn more about Heather's journey in today's blog!
Heather, what attracted your family to Qualicare?
"We looked at a lot of companies, and I wasn't sure if I would go for it, because of a big personal loss at the time. But I talked to Nathan Weber, VP of Business Development at Qualicare anyway. During our conversation, we realized that we share some personal spiritual beliefs. He told me, "If you need anything, reach out to me."
A couple of weeks went by, and Nathan sent us flowers. I realized that this is the 360-degree approach that Qualicare had talked about. What he was doing was sending me comfort and going out of his way to do that. That was the catapult to choosing to go with Qualicare. We lost our daughter Aurora in December, and we signed up with Qualicare in May. I was still grieving at the time, but I felt that God was in this, because of Nathan. I love that part of the story.
How has your professional and personal background led your family to Qualicare?
I worked for 12 years as a physical therapy assistant. I was pushed to do this because I felt like if I didn't move forward, I would always be doing that. I wanted something more for my family.
Also, caregiving is part of my family background. My grandmother on my dad's side was big into volunteering and helping the geriatric population. She helped at the hospital and would bring food to friends. I spent time with her in the summer and got to see that a lot. Also, I helped take care of her after she had knee surgery. That catapulted me into looking into physical therapy.
My grandmother also helped people in their homes, so I feel like my work has come full circle starting a senior care franchise. I'm my grandmother's legacy.
What are your goals for the future?
I really would like to get better connected with people in the franchise. I hope that I can continue to build those relationships, and maybe one day I can do something beneficial for the company outside my own franchise.
In terms of my company, I want to be able to do more of the medical side of things - to bring in nurses, and other medical professionals. There are not a lot of those companies in this area, and that's a need to be filled.
My 10+ year goal is to start a non-profit one day. I want to help people who are unable to pay for healthcare services. I'm passionate about helping people and I think that comes from my grandma, and that's something I've always wanted to do. I would name the foundation after her!
Are you interested in exploring Qualicare's franchise possibilities? Check out our website and request more information today!