Ontario's soaring home prices & more make for ideal franchise location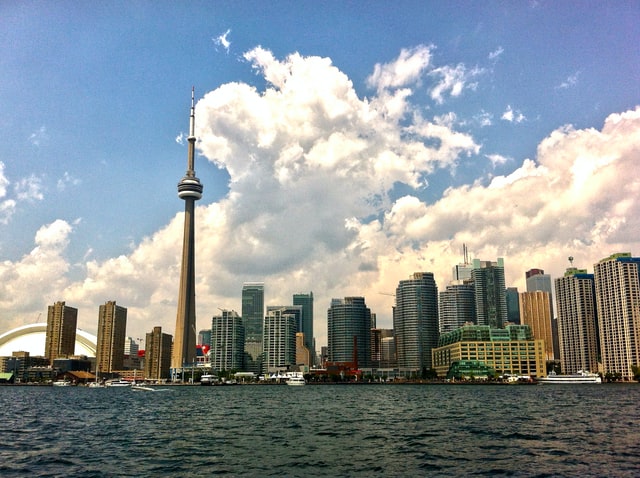 Thinking about buying in-home healthcare and senior care franchise? Look no further than Ontario. Booming housing prices, a growing population, and established brand and home office support make buying a Qualicare franchise in Ontario an incredible opportunity.
Soaring home prices & senior affluence
Last year, the average sale price on homes in the greater Toronto area was up 44% from the previous two years, according to the Canadian Real Estate Association. And the senior population age 65+ is expected to double by the year 2046 according to the Canadian government.
This means that entrepreneurs looking to start a senior care franchise have fantastic opportunities in Ontario, where the original Qualicare business began over twenty years ago.
"At the end of their lives, we're seeing more and more seniors want to stay in their homes," said Nathan Weber, vice president of business development at Qualicare. "Their homes are now worth a lot of money and it's easier to pay for end-of-life services."
Deep roots in Ontario
In the Toronto area, Qualicare has been building up a name for the past 20 years, with high-profile clients and a broad professional network. In-home care franchises are built around having a rich network of connections between healthcare providers, insurance groups, and organizations like the cancer society and ALS society.
"There's a familiarity with Qualicare in the Toronto area, we have deep roots here," Weber said.
Every province has its own set of associations, agencies, and even health care systems that are unique to the province. Franchise partners and the home office help each other find caregivers and make community connections.
"In Ontario, you've got old and existing franchise partners - relationships have been built," Weber said.
Available territories
Currently, there are fifteen or more Qualicare territories available for franchise partners in Southern Ontario. Outside of Southern Ontario there are also available territories around Ottawa and Kingston. Territories are determined based upon general population, senior population and affluence level.
Prospective franchise partners have the opportunity to buy a "community builder" package from Qualicare. A "community builder" package is three territories for the price of two. Weber said 8 out of 10 franchise owners own more than one territory.
"These are hot territories," Weber said "The franchisees will do great. "Statistics show that the closer franchisees are in proximity to the head office, the more likely you are to be successful."
Favorable business environment
Ontario has a favorable start-up environment for business owners. In most places, home care businesses require a license. Canada, however, has little regulation. In Ontario, a specific home health care license is not required, which helps business owners get on their feet quickly. Running a business from home is also an option in Ontario. Businesses are not required to have office space. Additionally, insurance pricing is low for businesses in Ontario.
Ontario is also a great place for care workers to live, with a high minimum wage that is regulated and increasing steadily. With a booming population in general, there will continue to be a wide array of opportunities for employment and business growth in the future.
Home office support
Proximity to the home office of Qualicare benefits franchise partners in a variety of ways. Regional trainings take place in Toronto. And since there are a number of franchises in the region, advertising at trade shows is easier as a number of franchise partners can share booths and resources.
The ability to visit Qualicare's home office, and share a personal connection with home office staff is a great benefit as well.
"You can go into the head office and shoot around an idea," Weber said.
Curious to learn more about the best senior care franchise opportunities available in Ontario? Request more information about Qualicare today!