Starting a Home Care Franchise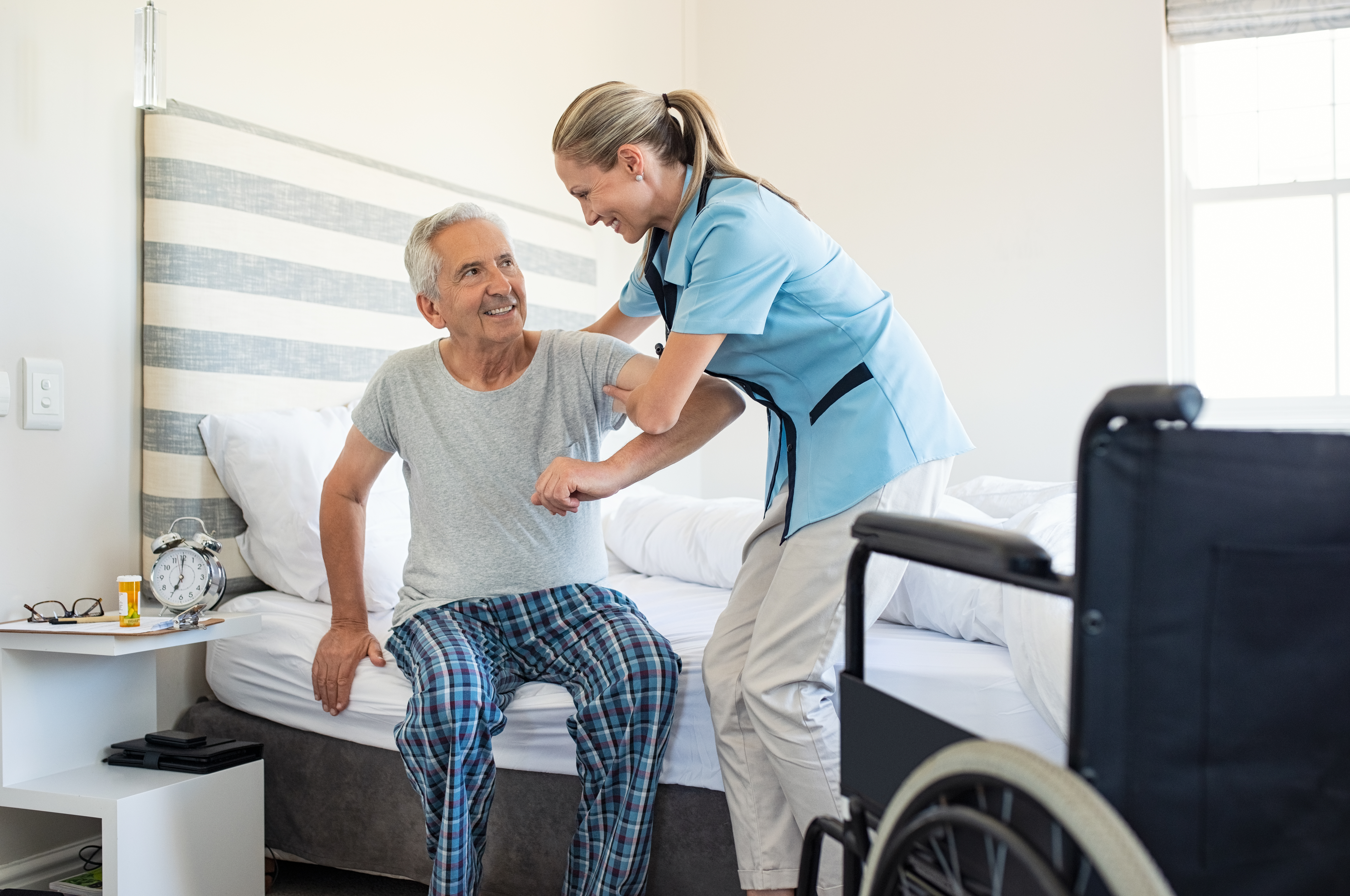 When Wayne Nathanson's father was diagnosed with Lou Gherig's disease, his challenging care required coordinating over 40 care and health practitioners. Fortunately, his wife Andrea's nursing skills, home care expertise, and resourcefulness created a system that allowed his father to be provided with the holistic care he needed.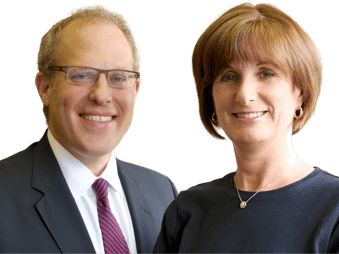 Desiring to share the skills they learned caring for Wayne's father, the Nathanson's founded Qualicare over twenty years ago to help other families meet the challenges of in-home medical care. Now known as "360 degree care," Qualicare offers a model that helps seniors coordinate all areas of their in-home medical, and non-medical care.
As the business grew, the Qualicare model for elderly care impressed clients. Experiencing the business through the eyes of a caretaker led the first Qualicare franchise owners to replicate the model for in-home elderly care. Ten years ago, the first Qualicare senior home care franchise was established.
Qualicare is now one the top senior care franchise opportunities available which offers people who want to get ahead in health care or business the comfort of joining a network of like-minded business owners who help each other succeed.
Like the Nathansons and the first Qualicare franchise owners, prospective franchise owners often come to Qualicare from backgrounds in health care, business management, entrepreneurship, sales and marketing. And oftentimes, they want to learn about starting an in-home medical care franchise because they have managed elderly care for a loved one.
"Maybe they had lost a family member, and realized senior care was so complex and arranging it was so tough, they think: 'maybe we can do this. Maybe this is our calling,'" Nathan Weber, Vice President of Franchise Development at Qualicare, said.
Weber, who has personal experience in franchise-ownership, works with all prospective Qualicare franchise owners as they move through Qualicare's "mutual discovery process," which are the steps prospective franchise-owners take prior to owning a Qualicare franchise.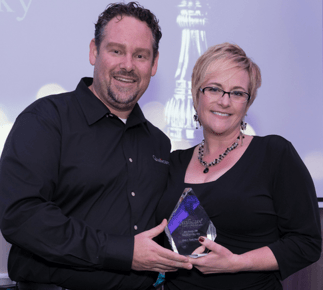 Weber helps prospective senior home care franchise owners assess the risk of owning a Qualicare franchise by talking through the business model of how to start a home care business. Learning how to manage the fear, excitement, and anticipation of starting a home-care franchise is part of the process, Weber said.
Weber helps prospective franchise owners manage their emotional journey, and says that it is normal to be afraid.
"Hold on to the fear - it's going to help you do well and propel yourself," Weber said. "There's a point in time where there's a leap of faith."
Weber said that Qualicare's detailed mutual discovery process helps prospective franchise owners know what to expect when starting a franchise.
The process of mutual discovery starts with a one-on-one call with a representative, where franchisee's get to ask questions, and learn about timing and the investment level they will be required to have to qualify. Qualicare recommends prospective franchise owners have $250,000 net worth, and will be required to invest between $95,000-$150,000 on average into the franchise.
After the call, the candidates are asked to learn more by watching an informational video, and complete a Request for Consideration form to be connected with Weber.
When a prospective franchise owner is ready, they begin calls with the Franchise Director, to learn about the in-depth Qualicare business model and legal procedures. Prospective franchise owners also get a chance to speak with current Qualicare franchise owners, who can answer their questions and provide support to their journey.
Lastly, the candidates can request to be interviewed by the Qualicare franchise selection committee. Then, once awarded a franchise, the new franchise owner prepares for on-boarding into the Qualicare network and prepares for an intensive training program to learn about the business.
This mutual discovery process, in addition to certifying that prospective franchise owners are financially ready to make the leap, is about "checking off all the boxes," according to Weber.
Weber said that it's vital for prospective Qualicare franchise owners to know:
"Is this an elderly care business I can be proud of? Will this work be meaningful?"
Weber said that because the business is very hands-on and detail-oriented, franchise owners really need to have a passion for elderly care to thrive in the work.
At some point in the mutual discovery process, which normally lasts 6 weeks to 3 months, prospective franchise owners know they are ready to own a business once all of the "boxes are checked," Weber said.
Home health care is ones of the fastest growing industries, and essentially "recession-proof" according to Weber. By the year 2024, the industry is projected to be worth 225 billion dollars.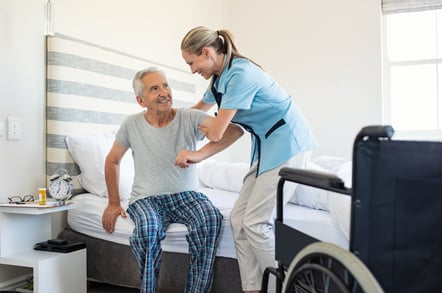 With an aging population of over 12,000 people turning 65 every day, and 3 out of 4 seniors seeking to remain in their homes and communities as long as possible, there is real opportunity for success for individuals starting out in the in-home medical care industry.
For people with an entrepreneurial spirit and desire the flexibility of being a business owner in the healthcare industry, owning a home health care franchise can be a great career path that otherwise is often limited by post-educational degrees or lack of opportunity in large companies.
In an industry poised for explosive growth, Qualicare is seeking people passionate about customer care and who want to own their own business.
Qualicare invites you to learn more about owning a senior home care franchise today.
Click here to Request Information about Qualicare's franchising opportunities and how you can be part of this proven model for success in the elderly care industry!