Top Franchise by Entrepreneur
Earning the title of one of the top franchises for entrepreneurs is no easy feat. From each of managerial staff that we hire at our Qualicare home office, to every franchise partner that we onboard and collaborate with to provide outstanding services to our communities - Delivering Quality with Every Action is intrinsic in all that we do.
This is why, making it onto the Top 500 Franchise List by Entrepreneur Magazine for the fourth year in a row has been an incredible honor. For 2021, we've achieved the rank of #188 in the Franchise 500 list and #22 in Entrepreneur's Top100 Franchises to start with less than $100,000.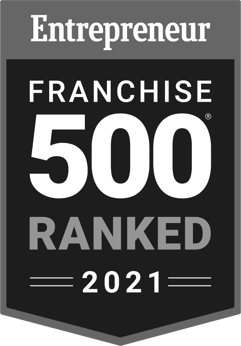 It confirms our dedication to quality, and our continual stride to the top - "Being a part of the Top 500 List by Entrepreneur was quite an honor in 2020, but we are even more thrilled to see the huge leap up the list this year. We are building the brand and are continually challenging each other to do more, do better, and do amazing work," said our Qualicare CEO Jonathan Nedeljkovic.
"With the recent additions to our management team, focus on our 15-month franchise onboarding and coaching program, a complete branding refresh and we are continually building processes to help make our Franchisees successful while building rewarding and profitable businesses."
Our 38th Annual Top 500 Franchise List by Entrepreneur Magazine reveals the impact of the newest trends and the industries poised for growth. Qualifying franchise companies are ranked based on their
Costs & Fees,
Size & Growth
Support
Brand Strength
Financial Strength & Stability
We are grateful to see our brand building efforts are outputting so positively! We are dedicated to building the bridge to superior home care, providing support to family members and Caregivers and delivering an enriched valuable system for our Franchise Owners.
"Delivering peace of mind for our Clients, CareGivers and Franchise Owners is a priority at Qualicare and we are working hard to achieve the highest quality scores in each arena. The ranking in Entrepreneur is a testament to the work we are doing and are thankful for the recognition."
About Qualicare
Qualicare Franchise Corporation is a home care franchise system designed for people who are looking for a business that provides a strong emotional and financial ROI. Qualicare's business model is unique, sophisticated and challenging. From its founding in 2001, Qualicare's fundamental goal has been to improve the quality of life of our clients as well as each individual in our system through training, continuous learning, support and a culture of collaboration.
If this resonates with you and you'd like to learn more, schedule a Discovery Call with a member of our team, today.