Being your own boss & Qualicare's proven support system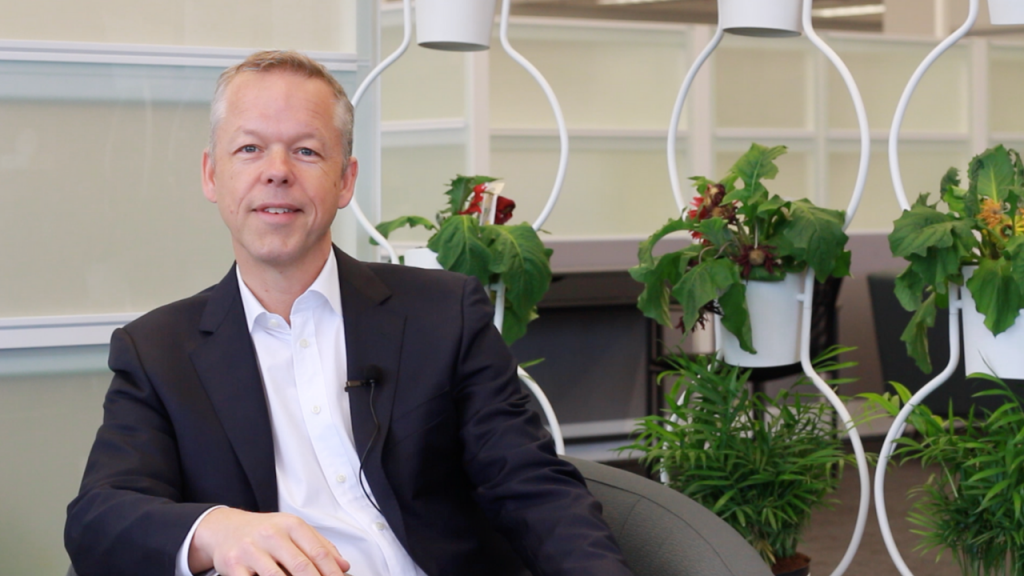 How do you imagine the most honest, satisfying vision for your life? Take a moment to think about it.
How does your work, and your family's financial sustainability, fit into this vision?
If you are like Qualicare's senior care franchise owners, you may be looking for more freedom in your life. Running your own business, and being your own boss, provides this personal freedom, and space for intentional living.
Being your own boss means:
You take the lead in your own work and follow your instincts without having to consult a supervisor.
You decide which hours, and days you work, and how much time you have for vacation and rest.
You choose whether to take an educational training course or to expand your business in new, exciting ways.
You are the only person who determines whether or not to act on your career aspirations and personal dreams. When you create a work environment centered around freedom, the vision for your singular most true and satisfying life can become a reality.
Difficulties of being own boss and starting a new business
While imagining the freedom of owning your own business is an important first step, the practical challenges of becoming your own boss are a reality.
Feelings of isolation and loneliness, overwhelming fear, and disillusionment when meeting new problems can hinder the success of new business owners.
Without a safety net, starting a new business can also be a risky financial move, and shifting economies and global disorder are indeed risks to any new venture. Only about half of small businesses survive to the 5-year mark, according to this 2018 article in Forbes.
However, buying into a proven successful franchise network can mitigate the difficulties of being your own boss and starting your own business to a great extent.
Qualities of franchising with Qualicare that overcome challenges of being own boss:
Starting your own business in a network of successful franchises guarantees that you will never be alone during challenging times.
Qualicare's mission is to provide innovative expert-led home healthcare solutions with integrity, dignity, and compassion. The company offers long-term health care and senior home care franchisees a network of support, a proven business plan, and a safety net.
Depending on your interests and passions, starting your own home health care franchise could be the challenge you are looking for, but not all companies offer the same level of assistance to new franchisees.
Qualicare in particular mitigates the challenges and disadvantages of being your own boss. If you possess an entrepreneurial spirit but realize having extra support is the most practical option to starting your own business, consider Qualicare's proven record.
The facts speak for themselves:
There are 70 territories operating in the United States and Canada.
Qualicare's business model is successful, as most franchisees own more than one territory.
Economically speaking, owning an in-home health care franchise makes sense, as the home care industry is poised for explosive growth ($225 billion by 2024).
Last year, the coronavirus pandemic made Qualicare's new businesses boom, with a growth of 50% more new franchises than the previous two years.
Qualicare provides a proven safety net for new franchise owners.
But it is the people, the other franchise owners and members of Qualicare's home office, which provide the community support and future-visioning that franchisees need to endure the emotional and logistical challenges of being their own boss.
These practical challenges include finding clients in the first years of starting a new business. Fortunately, Qualicare coaches new franchisees with best practices for acquiring customers, including offering networking advice and proven ways of identifying a new client base.
Franchisees benefit greatly from Qualicare's eight-week training course, including a one-week intensive. And for their first year, franchisees take part in a quick-start program, including one-to-one coaching with Qualicare's Business Coach, Megan White.
And, as Qualicare franchisees develop their skills, the home office calls upon them to be leaders in the network. A franchisee advisory council consists of franchise owners who offer Qualicare their wisdom and support learned from first-hand experience. This support encourages leadership from the franchisees, expanding their possibilities for professional growth.
Are you thinking about enjoying the freedom of being your own boss, but seeking a little additional support? Request information about Qualicare's franchise opportunities today!